Table of Contents
---
---
With the States module you can create states for different countries. These states/federal states can then be selected in an address and is required, among other things, for the creation of parcel stamps to the USA / Canada.
App Center → States
Overview
By default, the states of Germany, Canada and the USA are available.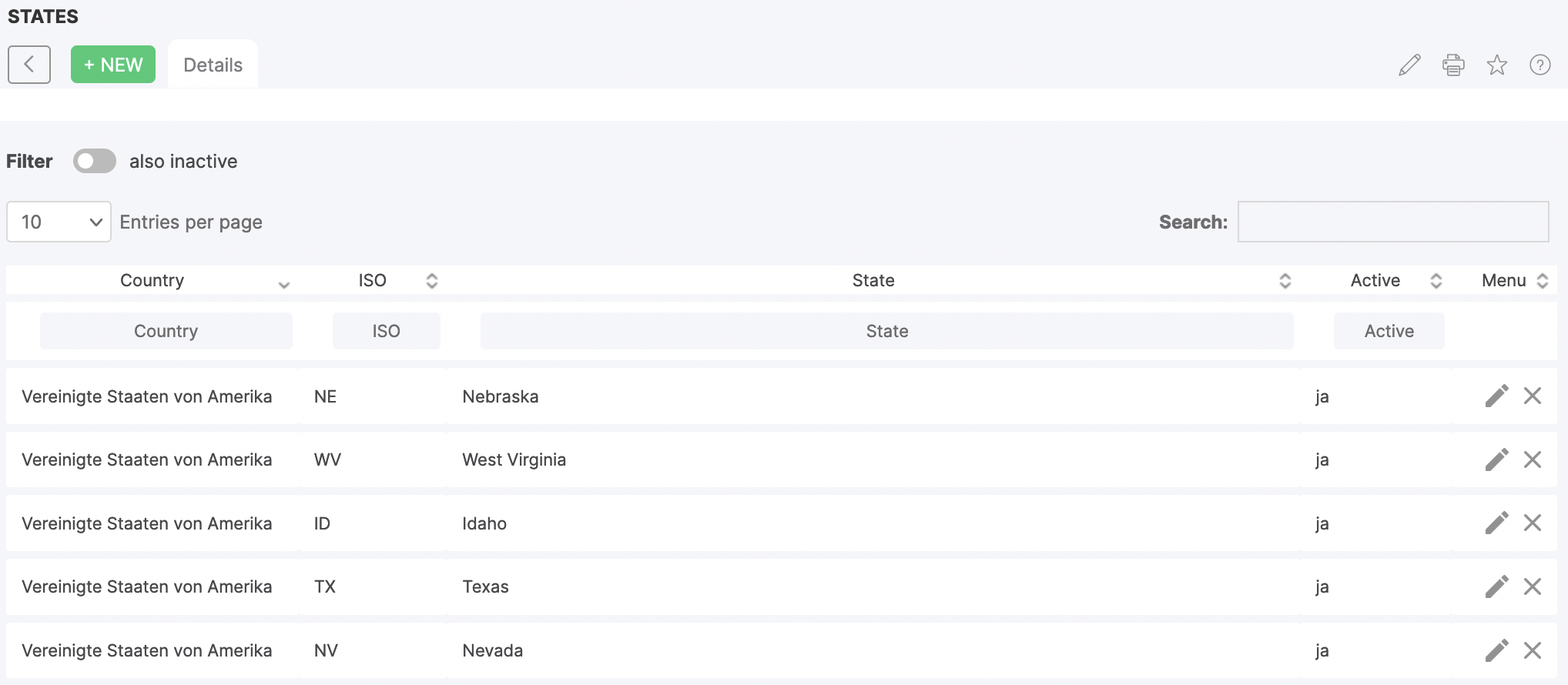 Create new state
You can create new states with the NEW button: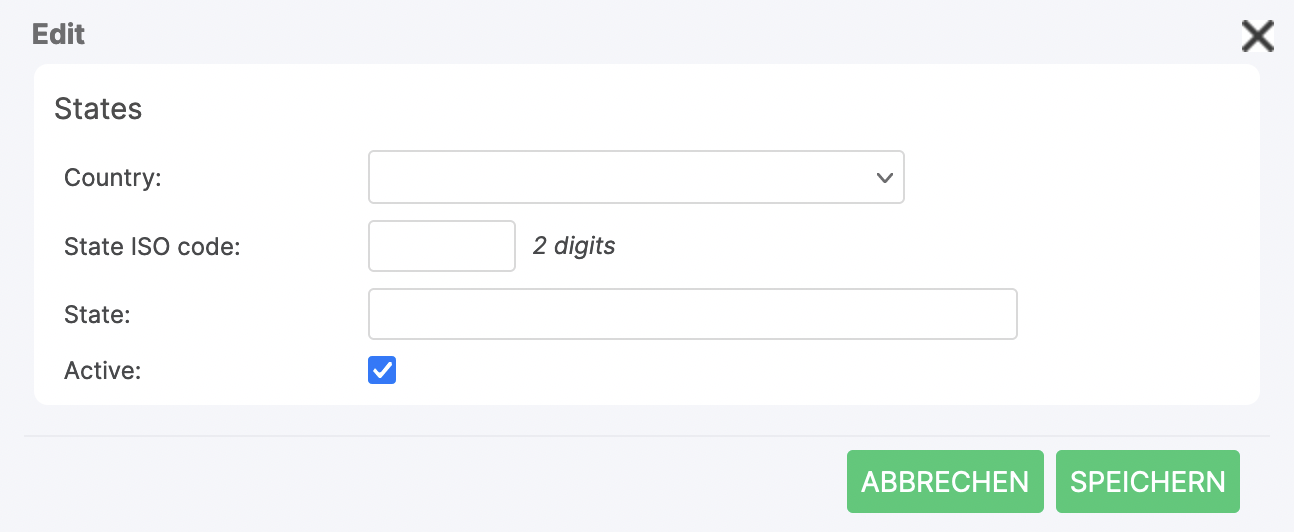 Reload states
It is also possible to reload the states of Austria and Switzerland. To do this, click the "Reload now" button in the info box that appears on the details page if the states have not yet been loaded.
Select state
Addresses
Under Master data → Addresses you can select the state in an address.

Receipts
In the documents, the state is taken from the address, or you can enter it there manually.
Parcel stamp
In the UPS shipping mode, you can also take the state already:
Note: Failure to correctly specify the state for shipments to Canada and USA may result in error messages.