With the additional Order/Price inquiry to order module, orders and price inquiries can also be continued individually as an order. If a goods order is divided into several suppliers, the parts are displayed in an overview with the available prices and suppliers for selection. An order is created for each supplier.
App Center > Order/Price inquiry to order

Sales > Order
The order will proceed directly to the purchase order.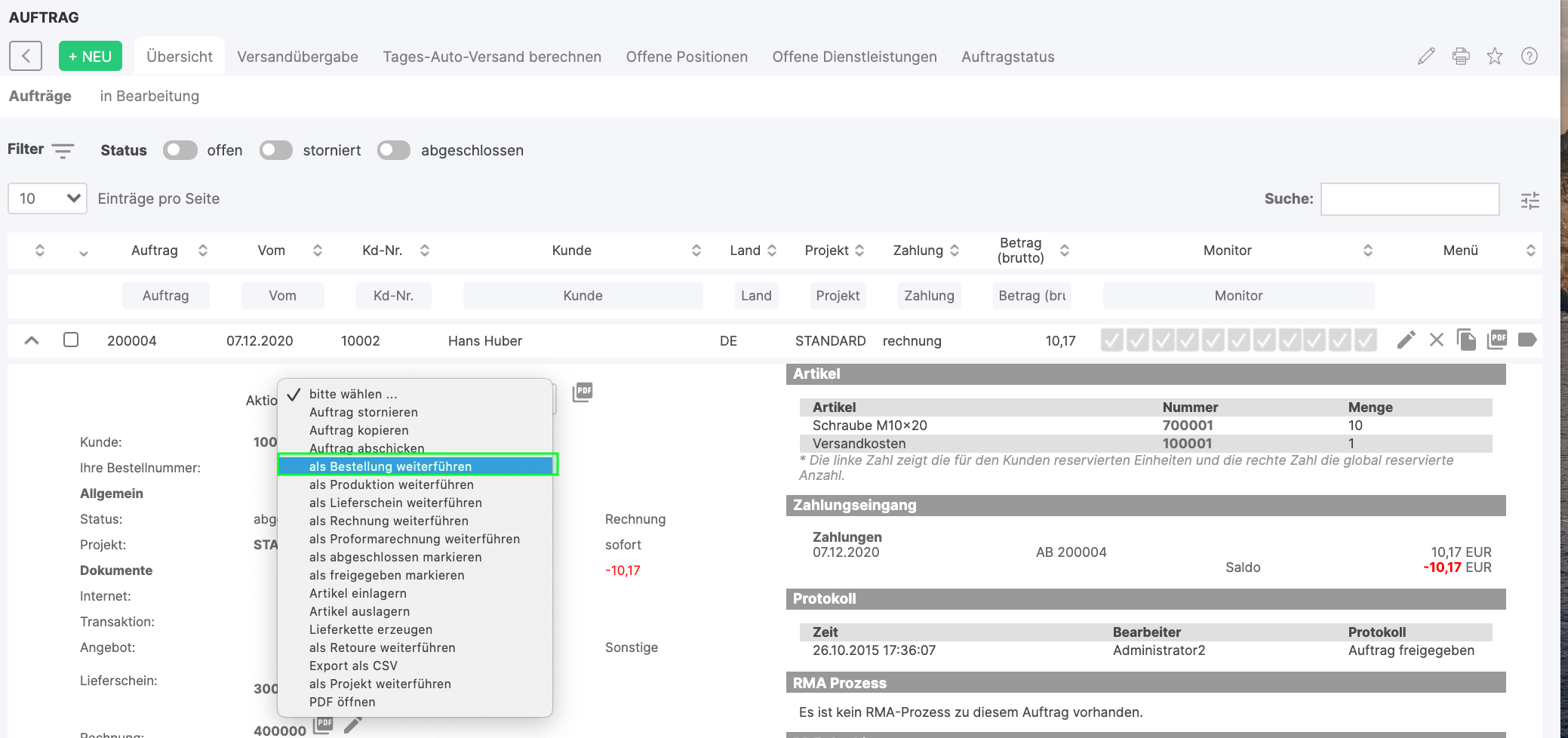 Articles for which no supplier is specified are always combined into one order. A supplier must then be entered for this order (articles do not necessarily have to be bound to a supplier):

Alternatively, select a supplier in the green field, then the new price will be applied directly to this supplier.

If the supplier has already entered prices, they can be selected.
Note
There are two additional columns for the stock and (shipped) orders of the article.
It is possible to apply maintained item descriptions and free fields from the products in the orders by setting a checkmark beneath the table.
It is also possible to attach the PDF document of the purchase order with the products to the orders.
PU quantities
PU quantities are no longer automatically filled in the order, unless the option Adjust purchase prices to PU was checked under Administration > Settings > System > Basic Settings > System.