Note
This app has the Special label. That means the app is developed for a special use case that may not be suitable for every customer.
Rental With the "Rental" and "Commission/Consignment warehouse" modules, all articles that are currently rented can be viewed in a list. This module integrates the "Commission/Consignment warehouse" module.
Thanks to the additional indication of the rental period and to a comment field in the order item, in the "Commission /Consignment Warehouse" module you can quickly see which articles are still at the customer's premises or which articles are overdue.
As soon as a commission warehouse is selected for the order, the rental period can be saved when editing an order position, together with a comment.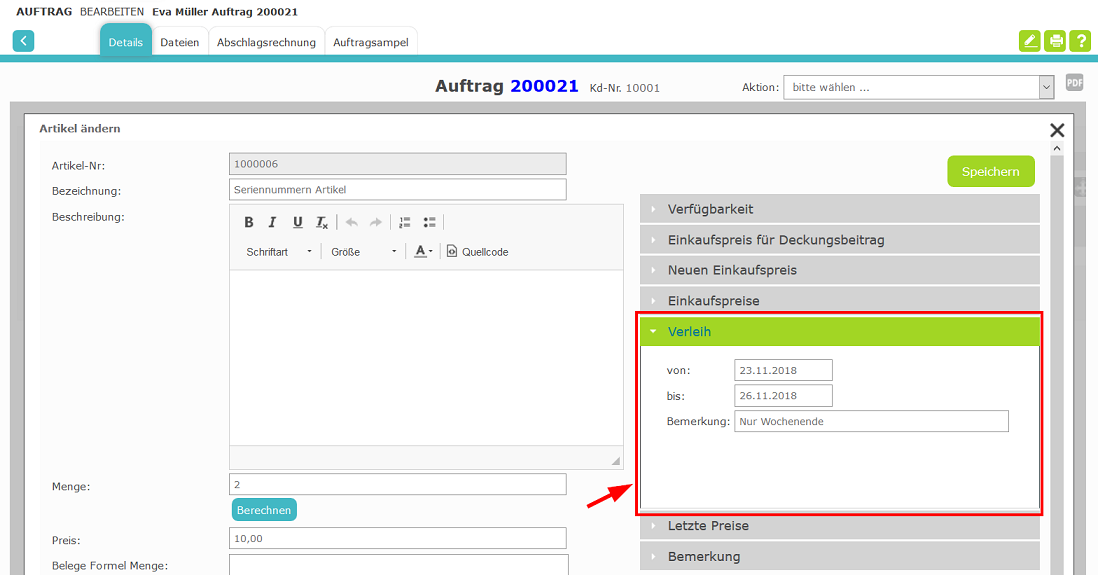 If the order is now processed via the logistics process, the order and its articles end up in the selected consignment warehouse. The rental data can be further viewed under App Center → Commission/Consignment Warehouse → Articles.
Here you can see all articles and their rental data from the order positions.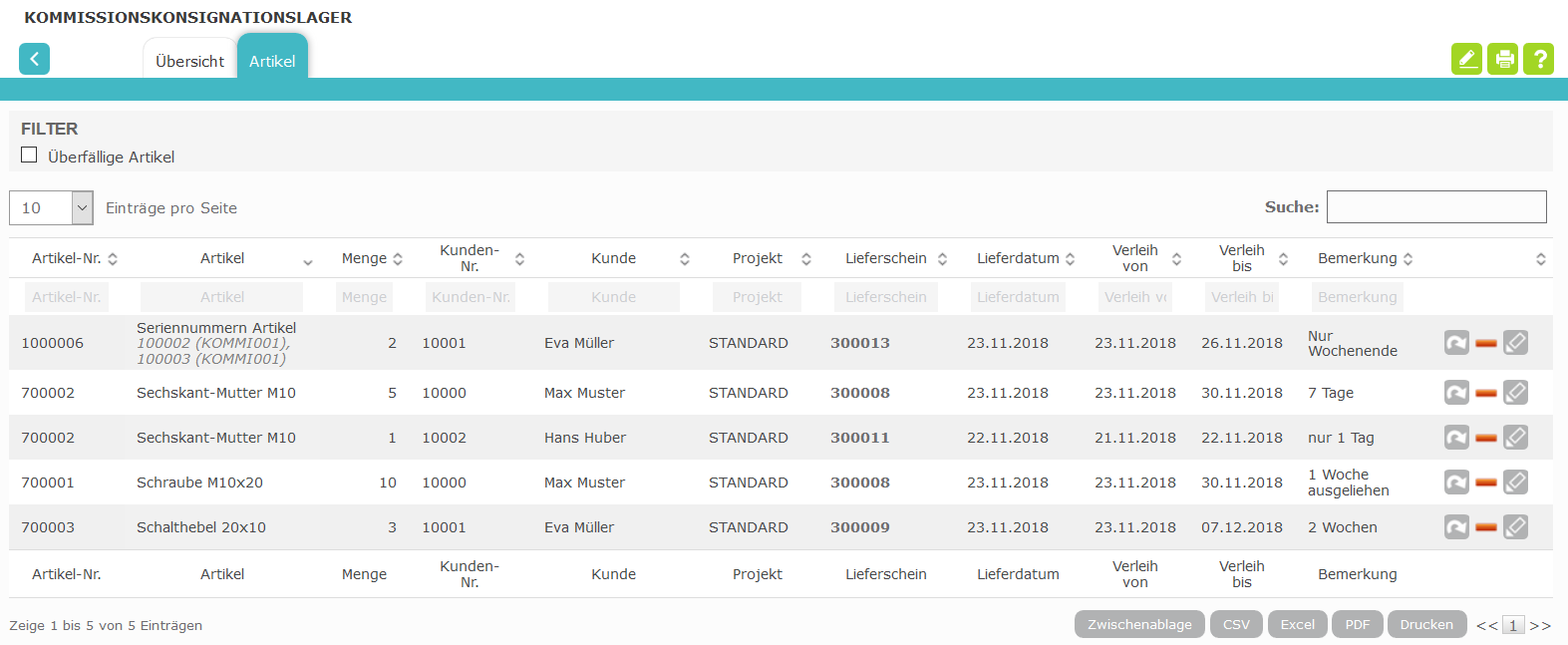 Overdue articles: It displays all entries whose "Rental date to" exceeds the current date
Continue editing article
With the curved arrow, an interface appears with which you can either continue this position as an invoice or to store it back.
With the minus symbol the articles can be transferred from the commission warehouse. In doing so, you will jump to the stock transfer dialog with the article and quantity from the commission warehouse filled in.
The "Next" button will take you to the temporary storage and from there you can distribute the article further.