Contents
---
---
What is Quickbooks?
QuickBooks is an accounting software package developed and marketed by Intuit. QuickBooks products are geared mainly toward small and medium-sized businesses and offer on-premises accounting applications as well as cloud-based versions that accept business payments, manage and pay bills, and payroll functions.
Quickbooks offers the following solutions:
Intuit also offers a cloud service called QuickBooks Online (QBO). The user pays a monthly subscription fee rather than an upfront fee and accesses the software exclusively through a secure logon via a Web browser. Intuit provides patches, and regularly upgrades the software automatically, but also includes pop-up ads within the application for additional paid services.
As of May 2014, QuickBooks Online had the most subscribers for an online accounting platform, with 624,000 subscribers compared to Xero, which reported 284,000 customers as of July 2014.
The cloud version is a distinct product from the desktop version of QuickBooks, and has many features that work differently than they do in desktop versions.
Export Format
For the QuickBooks integration we will first support uploading data in an MVP version:
csv file can be downloaded from xentral

csv file can be uploaded to Quickbooks
Here is a description how csv files can be uploaded to Quickbooks Online:
How to import a CSV file into Quickbooks Online - ProperSoft
Here is a description how csv files can be uploaded to QuickBooks Desktop Pro:
How to upload excel data file or csv file into QuickBooks Pro ?
We have provided 3 standard reports in the Reports module (invoices, credit notes and products) that allow you to download CSV files in the correct format from xentral so that you can upload them to QuickBooks afterwards to synchronize your data.

General upload of CSVs to QuickBooks Online
Go to Tools → Import Data in Settings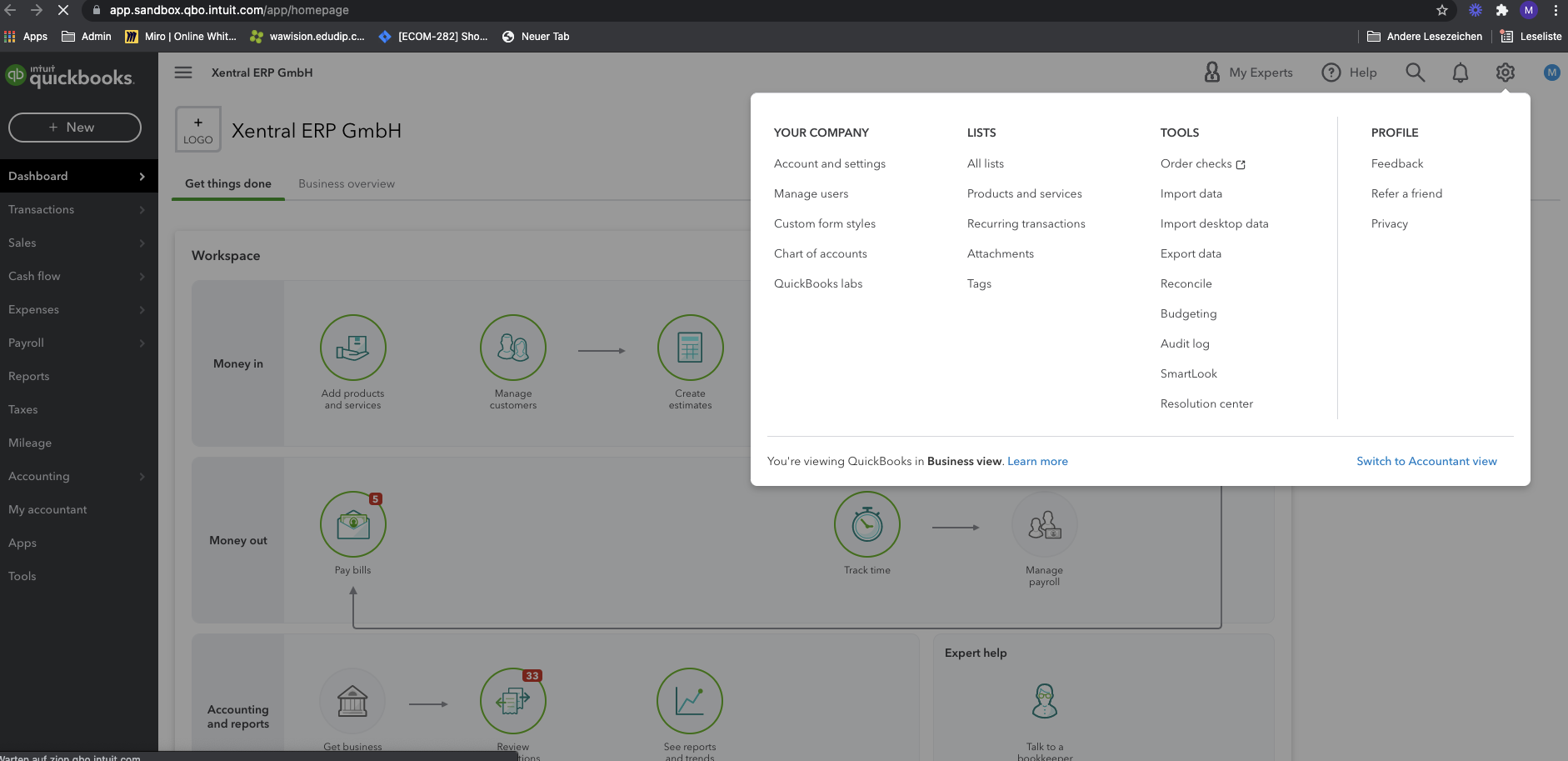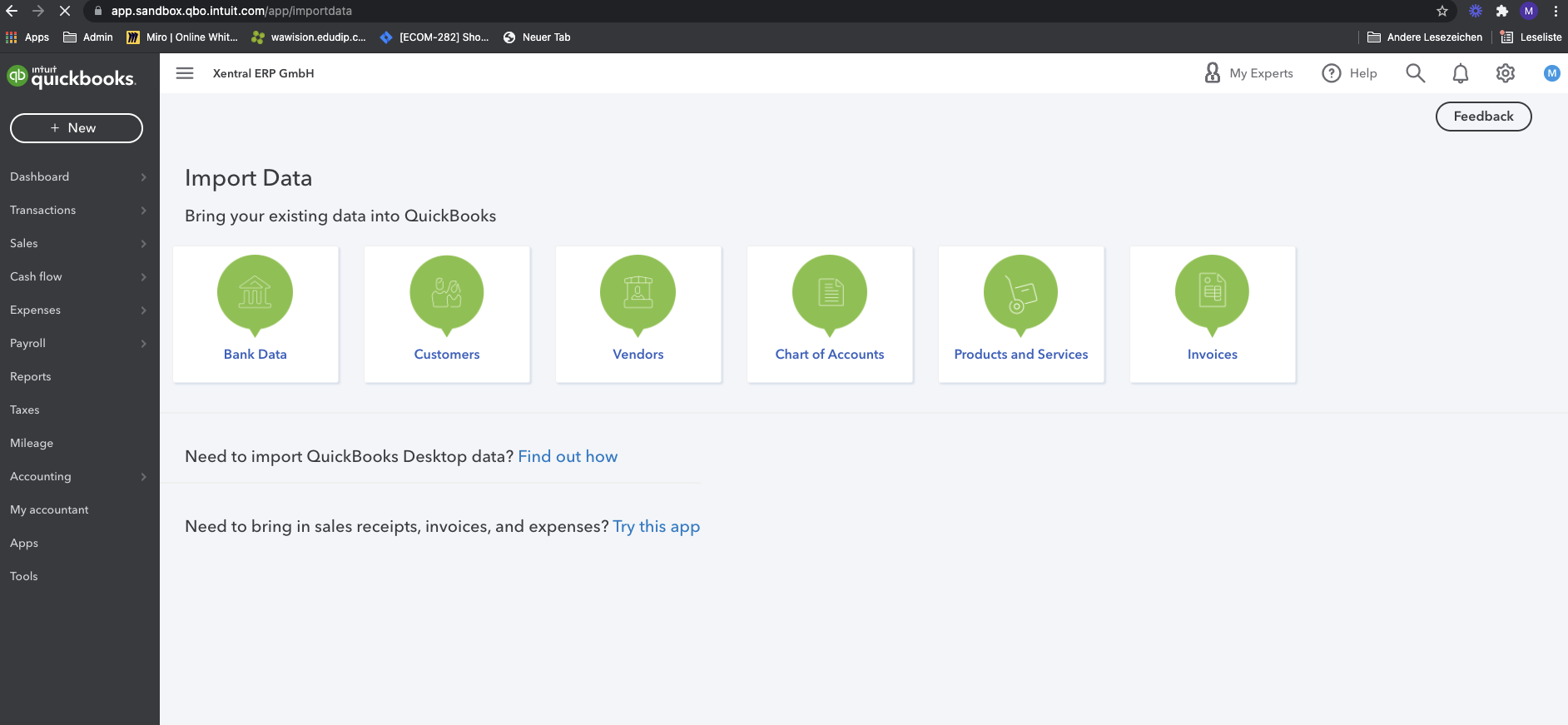 Here you can find all the possibilities to upload CSV data into QuickBooks Online.