Table of contents
---
---
Payment method Day X Month
With the payment method "Day X month" it is possible to set a due date for the current, next or the month after next. The module then calculates the due date and displays it on the invoice document accordingly.
Overview
Under Administration → Settings → Payment methods there is the payment method module for selection: "DayXMonth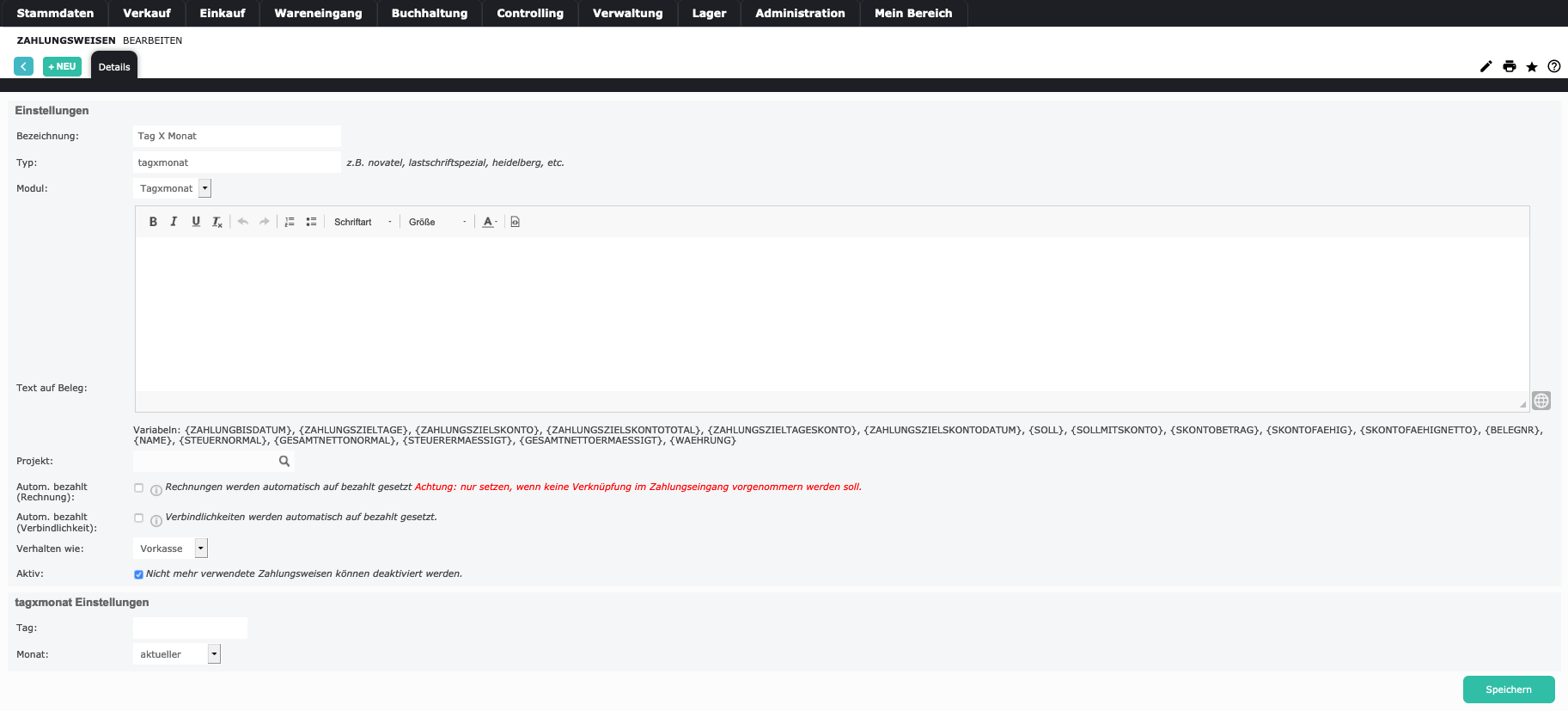 Note: The "Text on document" is set before the normal due date text on the invoice. on the invoice. See example excerpt:

Tagxmonth Settings
Here you can set which day of the month should be used for the due date and in which month. and in which month:

The choices for the month are as follows:
current
next
the day after next
Day X Month Use payment method
If the payment method is set to active, you can select it afterwards in the documents.