Table of Contents
---
---
With the settings of the voucher info boxes, you can define per voucher type and optionally per project which information should be displayed in the voucher info box. Selected contents per document type are available for selection.
Features
Set info box content per document type

Different contents possible per document project

Select left or right alignment

Format: normal, bold, italic, bold-italic

Translation of infobox texts
Set infobox
The following sequence must be observed when selecting the variables.
Document → Select document type → Possible variables change

Content → Click on desired content

Arrow → Apply desired content

Active → Only active rules are applied

Save → Adopts the settings
Note: The possible variables per document type are continuously extended. Manually inserting a content that is not listed will not work.
The set information appears on the corresponding document: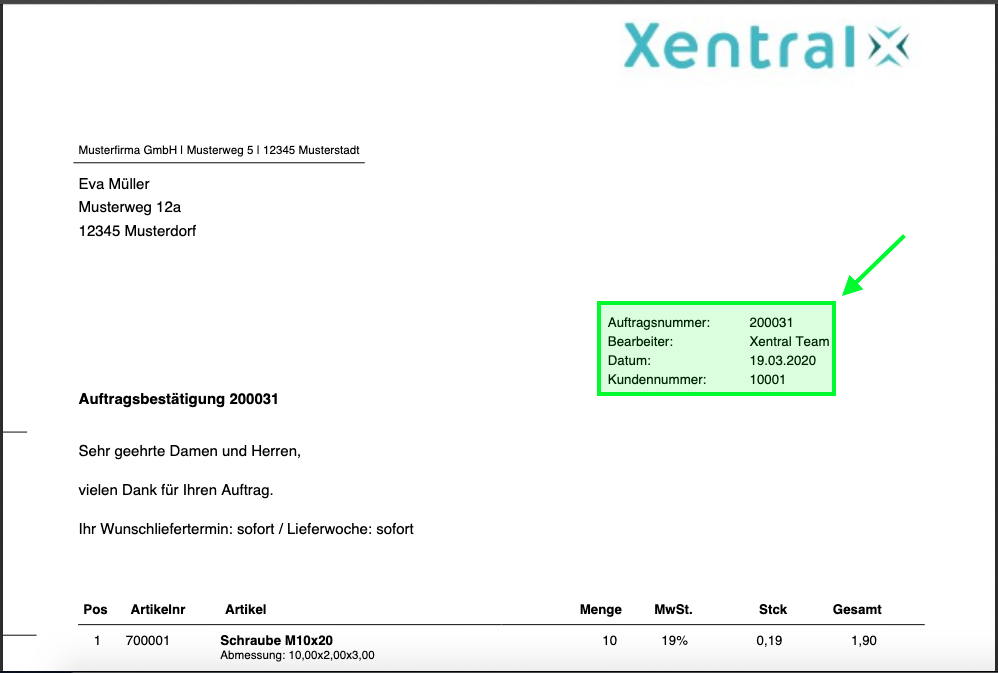 Further settings
Project: Different contents can be specified per project. If the contents for the document type are to apply across all projects, the project field can be left blank.
Alignment: The alignment of the content of the two columns (subject left and content right) can be determined. L = Left-aligned | C = Centered | R = Right-aligned.
Format: The text format of the content with the selection: normal, bold, bold-italic.
Translation
The subjects of the info box can also be translated by clicking on the globe icon on the document.
After the language has been selected, the variables can be selected as described above. Afterwards, the subject contents of the language can be adjusted manually. The variable names remain as they are.
The translation is visible on the receipt in the set language: