Table of Contents
---
---
With the Fast Lane feature, orders can be either automatically or manually marked as a priority so that they are prioritized in the shipping process. This is achieved through filters in various interfaces.
Marking as fast lane
An order can be marked as a fast lane either automatically or manually.
Automatically in online store interface
Under Administration > Shop interface > Select Shop > Payment Methods/Shipping Methods, the appropriate settings can be made to import orders from the store as a fast lane order.
Shipping methods
In order to sort the shipping types (Shopexport > Shipping types) according to fast-lane, the checkbox must be set at Fast lane.

Modes of payment
To sort by fast lane orders in the payment methods (Shopexport > Payment methods), the checkbox Fast-Lane has to be set.
Manually in order
In the order details, when marking manually, the checkbox for Fast lane is to be set.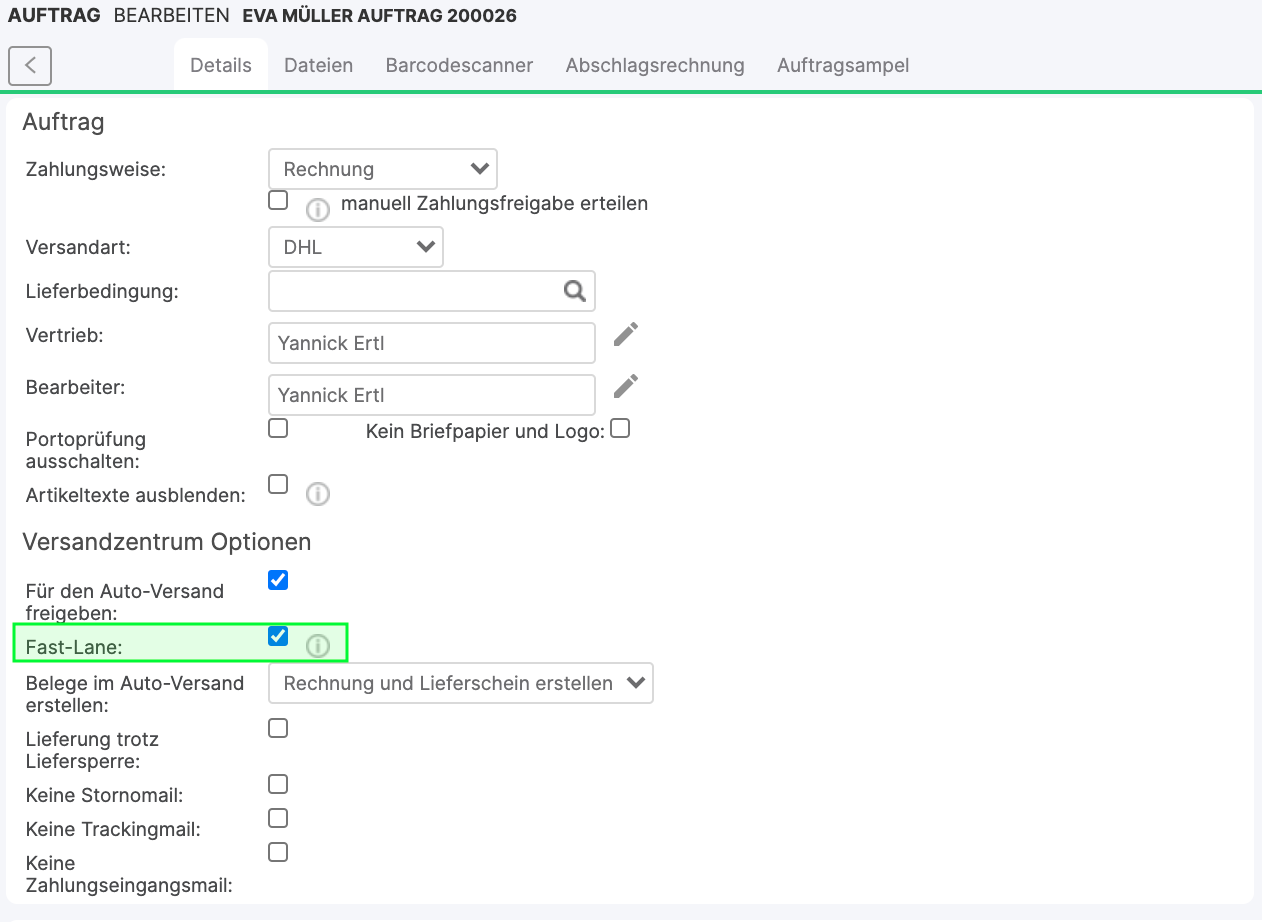 Mass processing in the order overview
In the order overview, multiple orders can be selected and marked as fast lane by going to "Batch processing" and selecting Set 'fast lane' option from the drop-down menu.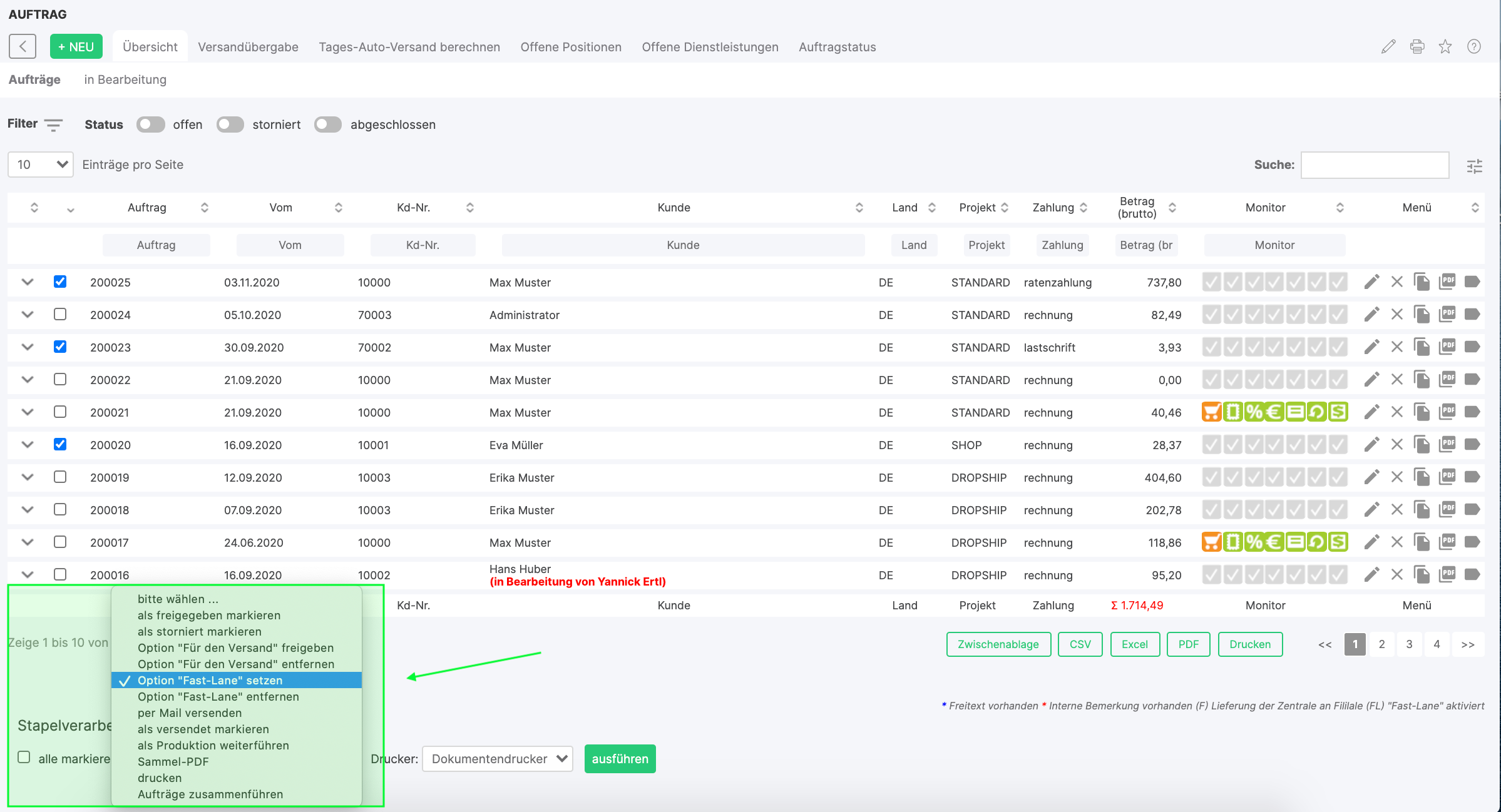 Note: Using the filter function in the order overview, you can filter by a specific order position and all corresponding orders can be marked as fast lane.
Filtering fast lane orders
When orders are marked as fast lane, they can be filtered in different interfaces. This marking is recognizable in the orders via the (FL) in the Order number.
Order overview
Via Sales → Sales order, the filter Fast-Lane can be set to display the orders, that are marked as fast lane.

Order shipping center
Via Sales > Sales order > Delivery handover, the filter Fast lane can be set to display only the orders that are marked as fast lane.

Warehouse shipping center
With the help of the path Fulfillment > Shipping center and via the filter Fast-Lane only the Fast-Lane delivery notes can be filtered and displayed.
Application examples
Prioritized sales from online stores: e.g. Amazon Prime, Paypal purchases
Important customer orders that need to go out first
Orders that can be shipped quickly and need to be processed first