If a batch and/or BB management is required for an item, this can be activated in the product itself. For this you need to activate two options:
Batch management

Best before date
If the following two settings are made in the item details, the values will be asked for in both the goods receipt and the goods issue.
In the Product under Minimum best before the current batches for the article can be displayed and missing entries can be created.
In xentral, storage/retrieval is always based on the principle of minimizing storage space, i.e.
For (auto) stock removals, the bin with the least stock is used or suggested

In the case of stock placements, the bin with the most stock is suggested
There is an exception if the options Automatically take over MHD/batch if unique and Always automatically preselect MHD/batch are selected in the project. In this case, the FIFO principle (first in, first out) is used to clear the stock or to propose it in the shipping center.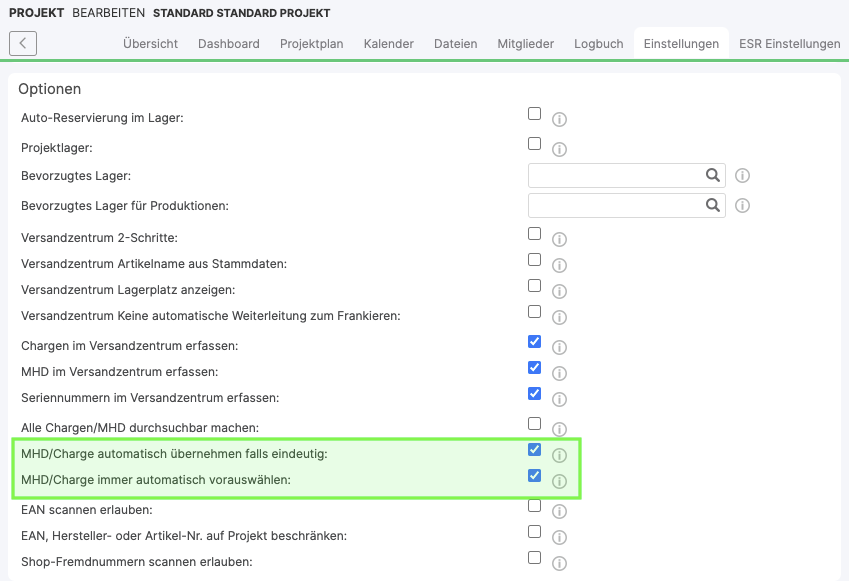 Note
Sorting for items with only batches (without MHD), so that e.g. the smallest batch is taken after the batch name, does not work.
Under Master data > Batches it is possible to see in the individual tabs what has been booked with the batch or mixed articles.
Note
Until version 21.1 it's via Administration → Batches.
In the Overview area, all batches can be seen that have a batch and/or BB management. These batches are indicated with the associated warehouse and a reference pointing to the origin of the batch with receipt stamp (for example, production X or goods receipt Y). Via the filters only goods receipt+delivery, only delivery or only stock items can be displayed.
In this tab, the produced/manufactured batches are displayed in the respective subtabs in addition to the used ones. This means that the production number can always be used to determine which raw material was used to produce the finished product.
In the Batches used subtab, the production material is displayed, i.e. all components that are booked out in order to carry out a production.

In the Produced batches subtab, the produced items are then displayed.

In the offer and order, the batch/MHD can be specified within a document item (e.g. Sales > Sales order > *Select order* > Positions > *Click edit button*).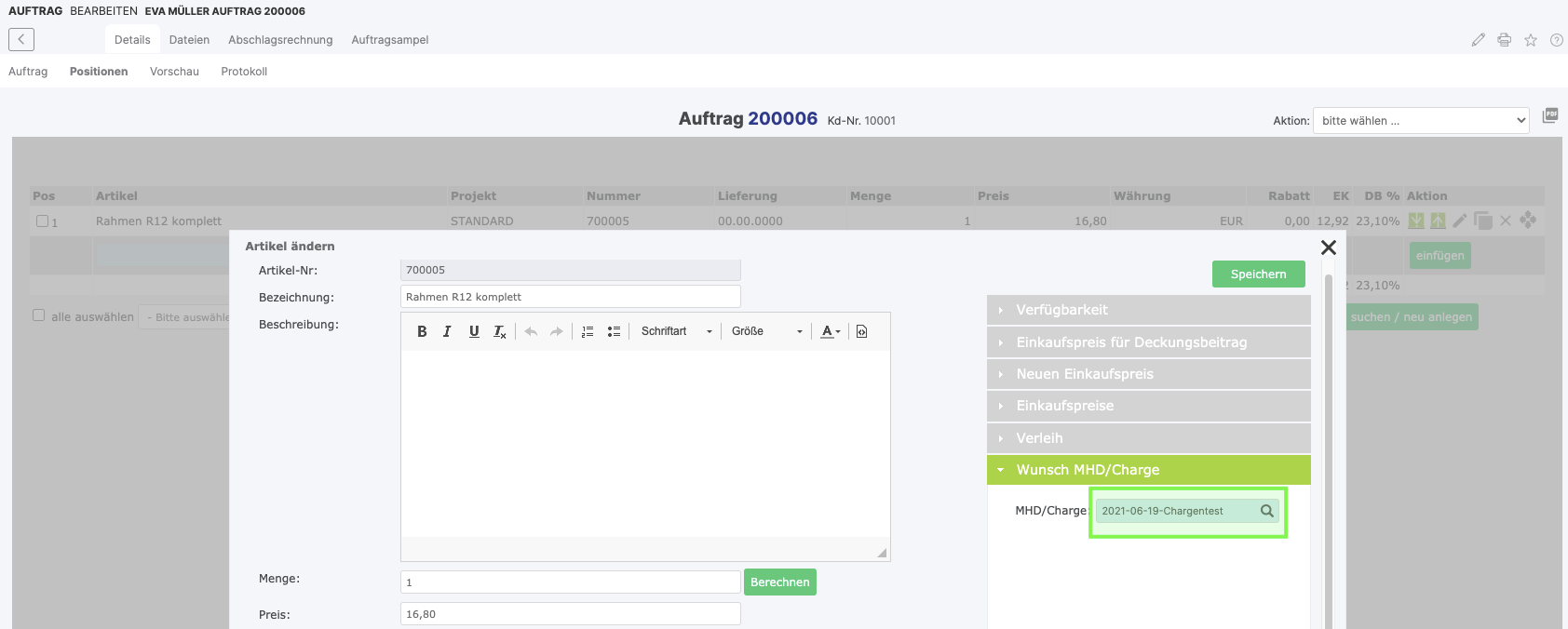 This will then be taken into account in the delivery bill during retrieval. Likewise, it is preselected in Shipping Center > Scan.