Contents
---
---
With the extra Supply chain module one or more purchase orders can be created from one order. This module is mainly needed when customer orders need to be supplied or produced by one or more suppliers. The advantage of manual order creation is that for the purchase orders parts lists are divided into sub-parts list articles and thus parts lists and their sub-articles can be ordered as a whole.
The following paths are used:
App Center > Supply chain
Order > Action menu > Create supply chain
Note: This is a legacy module that is no longer supported or developed by xentral. In order to allow our customers to continue working with the existing functionality, it is still available in the xentral App Store.
Generate supply chain
After installing the Supply chain module, the Generate supply chain item is added to the Action menu in Sales order.
Clicking on Generate supply chain goes to an interface where you can specify which products to transfer to a purchase order.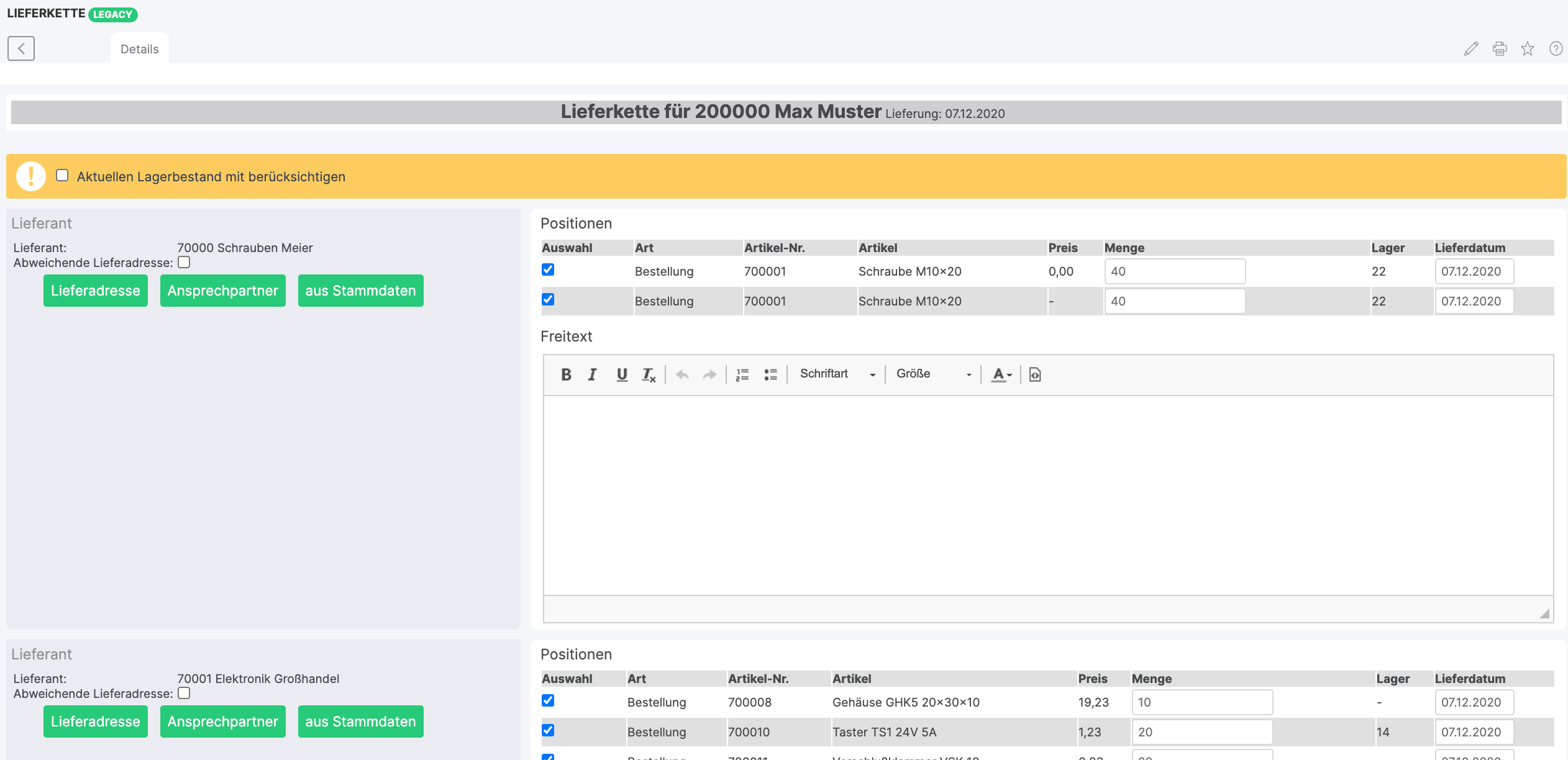 Clicking on the Save button at the bottom transfers the filled-in quantities and articles for each supplier to the purchase orders.
Take current inventory into account

Using the Take current inventory into account option, the demand quantity is compared with the sellable stock. If there is still enough, possibly non-reserved, stock, no order will be executed.
If this option is unchecked and thus not enabled, then exactly the stock from the document or parts list positions will be ordered.
Supply chain in the order protocol
After the supply chain has been created and saved, it is displayed in the microdetail and protocol of the order. This ensures that you always know that orders have already been sent for this purchase order.