Table of Contents
---
---
Ticket templates are used to define standard responses for answering customer inquiries in the xentral ticket system. The saved templates are always available to employees and can be organized into categories and subcategories for better clarity.
Create ticket templates
In the Ticket Template area, new ticket templates can be created and categorized.

First, a name for the new template must be defined before a new template can be created via Save.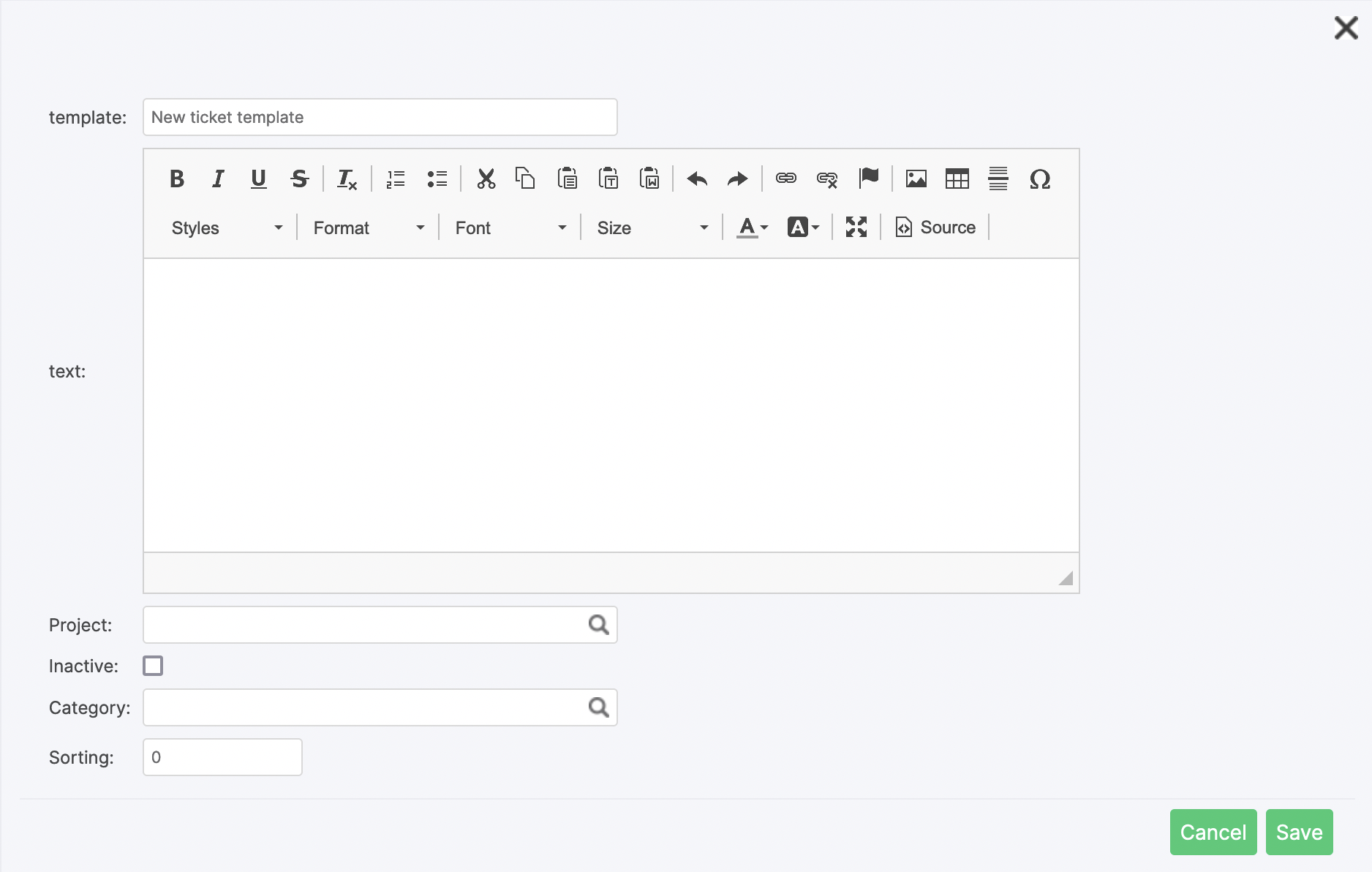 Template: Name of the new ticket template
Text: Response text of the ticket
Project: Selection of a project, should the ticket template be bound to a specific project. If a project has been selected, the ticket template will only be available when answering a customer query if the ticket is assigned to the same project
Inactive: Template is inactive
Category: If a category was previously created in the overview, the template can be assigned to it
Sorting: This sorting can be used afterwards in the live tables to sort the tickets
Use ticket templates
The created ticket templates are available for selection in the ticket's answer dialog. If Text templates is clicked, the predefined text will be taken over into the text box of the dialog.
Ticket Templates Tree
Ticket templates can be sorted into categories and subcategories to get a better overview of the available templates.
New categories can be created in the New category field. If a category is clicked on the left, it can also be renamed here. Subcategories can be created in the New subcategory field if a (super)category has been clicked. This way the system knows to which category the subcategory should belong.